GEt to Know us!
Dunsmuir Businesses
Wild Things
Bite This & Chew on That
Bite This & Chew on That
The friendliest pet store around, with healthy choices for dogs and cats. Pet toys, doggie ice cream cones, gnawing bones, and a dog washing room with its own hot water heater and raised tub to make it easy to get the dirt off Fido after a day of hiking and fishing. Bass, trout, and salmon fishing supply also available.
Facebook Page
https://www.facebook.com/Bite-This-Chew-On-That-226844767676173/
Featuring
Pet food (including natural choices)

Pet toys and supplies

Dog washing room

Fishing supply
Address
Discover the Beauty
Dunsmuir Botanical Gardens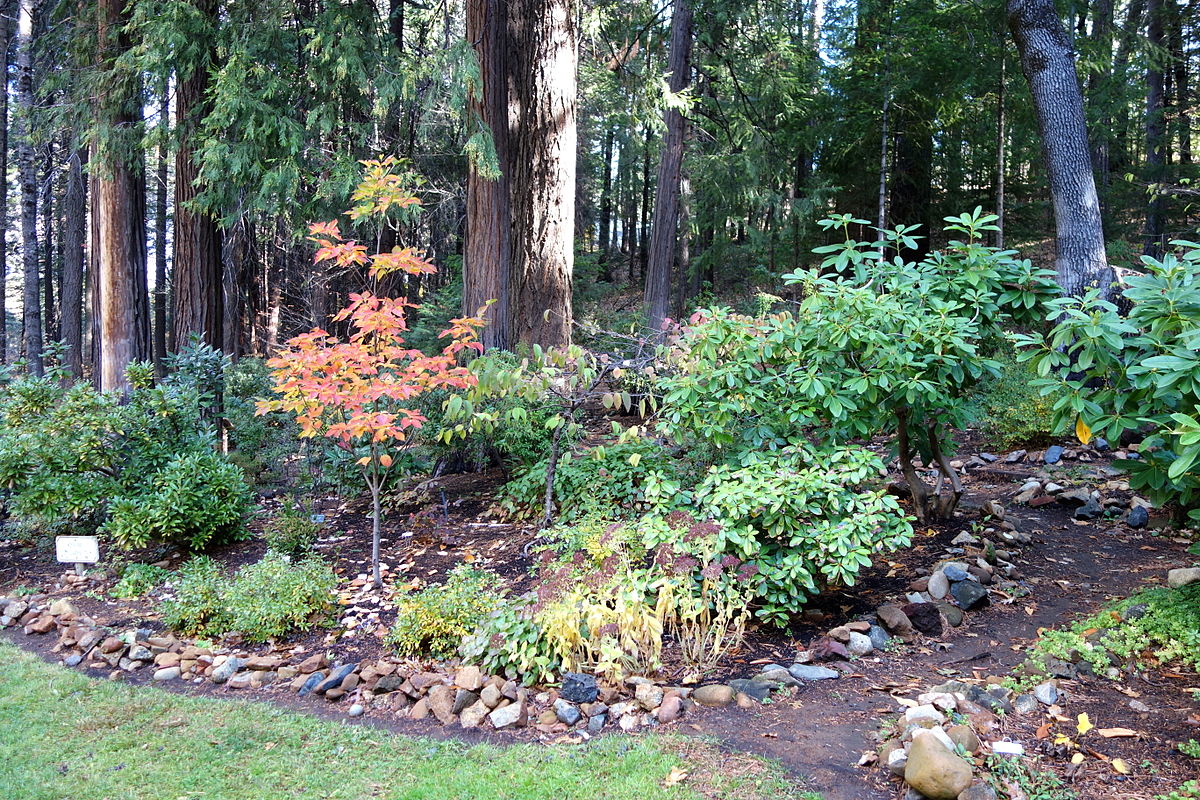 Dunsmuir Botanical Gardens
Located in the Dunsmuir City Park, the Botanical Gardens encompass ten acres with a meadow surrounded by hilly, wooded terrain. A children's playground and picnic sites overlook the Upper Sacramento River with fishing access and public restrooms. The location is just west of the baseball field at 4835 Dunsmuir Avenue.
Website
Featuring
An extensive collection of native plants

Beautiful views of the Sacramento River

Spring Dogwood Trees

Concerts and special events
Address
Seasonal & Superb
Café Maddalena
Café MaddAlena
Chef/owner Brett LaMott cooks in an open kitchen overlooking the rustic wood paneled dining room and small wine bar. His seasonal menus and daily specials use locally sourced and imported ingredients chosen for their quality, authenticity and freshness, featuring fresh flavors from Spain, France, Italy and North Africa. Reservations recommended.
Website
Featuring
Open kitchen

Seasonal menu

Artisanal wines from small producers

Warm ambiance
Address
Comida Deliciosa
La Perla De Nayarit
La Perla De Nayarit
Enjoy delicious, authentic Mexican food prepared and served with love at this family-owned restaurant. Homemade tortillas, fresh guacamole, generous portions, and fast service make this one of Dunsmuir's favorite spots for lunch and dinner. Check for specials like pozole, menudo, and more!
Facebook Page
Featuring
Classic Mexican tacos, burritos, and enchiladas

Seafood and specials

Fast, friendly service

Colorful, inviting environment
Address
Relax & Rejuvenate
Magic Mountain Massage
Magic Mountain Massage & Wellness
Magic Mountain Massage & Wellness is where massage, yoga and wellness unite. We work with local creative entrepreneurs to bring you the finest wellness and personal care products. Magic Mountain also carries yoga props, cotton and organic clothing yoga clothes, and active wear, as well as locally made yoga accessories.
Website
Luxury in the Mountains
Mossbrae Hotel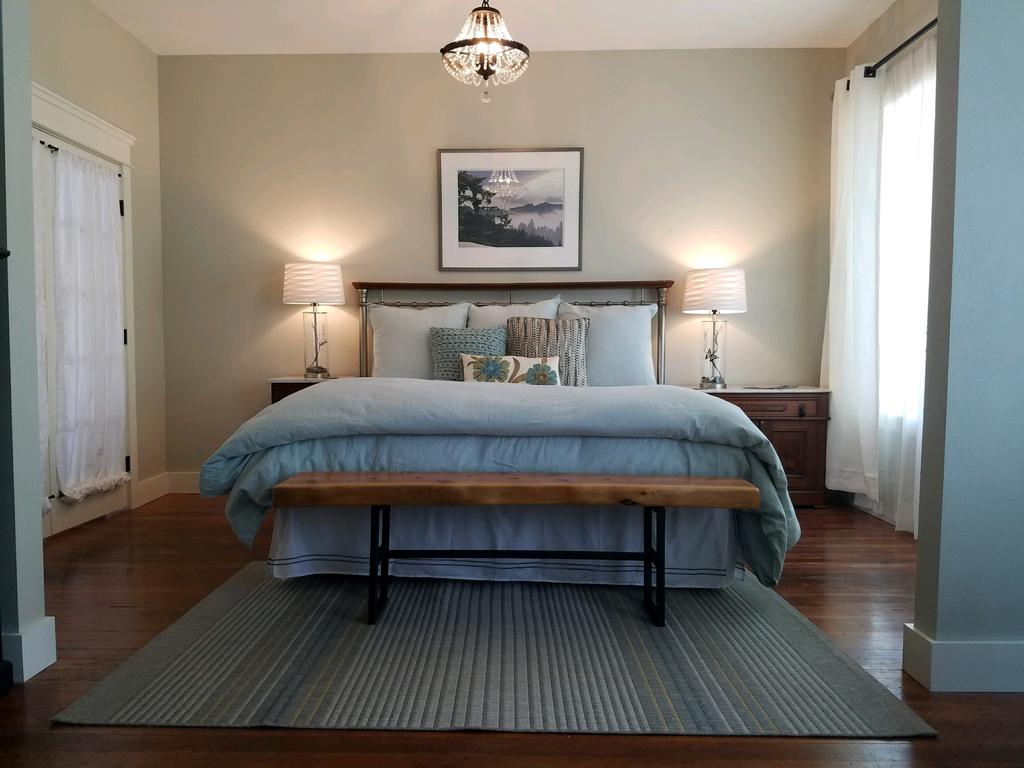 Mossbrae Hotel
If you're looking for a luxury hotel in the heart of Dunsmuir's historic district, Mossbrae Hotel, (named after our famous Mossbrae Falls) is the one to choose. Simultaneously old and new, the hotel honors the past and embraces the future. On premises is the iconic Ted Fay Fly Shop, an old school institution that defies time.
Website
Featuring
King Suites

King and Queen Rooms

ADA Accessible Room

Classic architecture with a modern twist
Address
A Cozy Getaway
The Perllan house
Perllan House
Comfortable, affordable lodging right on historic Dunsmuir Avenue! This Air BnB location in a 100-year-old house is classic country living, with thoughtful touches like homemade preserves and fresh scones, a cute little garden, and a front porch where you can crack open a cold one and watch the world go by. 6 guest rooms, including a family-friendly Suite.
Facebook page
Featuring
Homemade preserves and scones

Non-smoking, affordable rooms

Quiet time after 10pm

Historic country charm
Address
Wearable Art
Olde Thyme Tattoo
Olde Thyme Tattoo
Tattoo artist Jaime Meredith was born with ink on her hands. With a Bachelor's in Drawing and Ceramics from Chico State, and a lifetime of experience working with paint, ink, glass, clay, and more, she brings her creative eye and steady hand to every tattoo she does. Weekends are for walk-ins, weekdays are by appointment. Bring her your vision!
Facebook Page
Featuring
Black & white line work

Vivid, durable color

Creative designs

A light touch
Address
Eat on a train, Sleep in a Caboose
Railroad Park Resort
Railroad Park Resort
Dine in the 1893 Wells Fargo car or our Pullman Club Car. Then spend the night in genuine caboose lodging fitted out with modern day comforts. Swim in the pool, soak in the hot tub. Dream under the star-filled Northern California sky and awake to the stunning beauty of Castle Crags. The delights of the railroad experience await you at Railroad Park Resort.
Website
Featuring
Train-themed restaurant and hotel

Breakfast, dinner, and bar

Caboose lodging, cabins, RV and tent camping

Beautiful grounds and historic features
Address
Making Magic
The Sacred Well
The Sacred Well
An elegant, friendly shop filled with magical treasures: unique crystals and jewelry, metaphysical books, bath and beauty products made with herbs and gems, local honey, candles, and local art. Sip an organic mocha made with mushrooms for vitality, longevity, and health while you look at the beautiful altars throughout the historic building.
Website
Featuring
Beautiful, healing crystals and minerals

Intuitive readings and spiritual ceremonies

Organic coffee, tea, and hot chocolate

Handcrafted local products and art
Address
That Old Time Rock 'n Roll
Shattered Pulp & Curiosity Shoppe
Shattered Pulp & Curiosity Shoppe
The only book store and record retail outlet in Siskiyou county. After having a Record store in Los Angeles and Austin, Texas, Shattered Pulp moved to Dunsmuir to enjoy the beautiful mountain and forests. Visit for Records, CDs, 8 Tracks, Cassettes, DVDs, VHS, Books, Posters, Zines and collectibles. Please stop in and say hello!
Facebook Page
Featuring
Vinyl records, cassettes, & CDs

Vintage Rock 'n roll posters and memorabilia

Retro clothing and collectibles

Books, postcards, furniture, and more
Address
The he-Art of Dunsmuir
Siskiyou Arts Museum
Siskiyou Arts Museum
The Siskiyou Arts Museum's Gallery hosts themed shows throughout the year. Open Wednesday through Saturday from 11am to 4pm, and Sunday from 12noon to 4pm. Sales in the gallery shop support local and regional artists and help to underwrite museum exhibitions and community programs.
Website
Featuring
New Gallery shows each month

Gallery shop with unique locally-made items

Maker space with open sessions

Art and craft workshops and classes
Address
Hand-drawn art, straight from the heart
Watts Cool Designs
Watts Cool Designs
Who doesn't love a soft, comfy t-shirt? Lori Rae Watts designs beautiful shirts showcasing local motifs: favorite scenes from Dunsmuir, fishing-themed shirts, railroad-themed shirts, and shirts featuring the Northern California landscape. She offers custom design work as well, so please consider her for your corporate logo or family reunion design!
Website
Featuring
Mossbrae Falls design

McCloud Falls design

Fishing and railroad-themed tees

Custom designs
Address
Next door to the Wheelhouse, 5841 Sacramento Ave
Support Counter Intelligence
The Wheelhouse
The Wheelhouse
A warm, inviting, spacious restaurant serving delicious breakfast, brunch, and lunch every Weds-Sun. Pop in for Trivia Night, rent an iconic or innovative board game to play with the family on a lazy afternoon, take a photo with a statue of Big Foot, and see if you can spot a fish swimming in the stream visible below the building!
Website
Featuring
Eggs, bacon, pancakes, and breakfast standards

Sandwiches, salads, and sides

Veggie and gluten-free options

Board games and Trivia Night
Address